LOOOOOOK AT MEEE GOOOOOOOOO
Pre-Timeskip

 | 

Post-Timeskip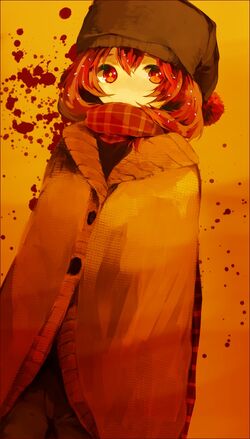 Characteristics
Professional Status
Personal Status
Personality
Edit
Relationships
Edit
Martial Arts
Edit
3D Maneuver Gear
Edit
Astrid's Statistics
Edit
Astrid's Statistics:
| | | |
| --- | --- | --- |
| Battle Skill | | 2/10 |
| Agility | | 3/10 |
| Strategy | | 6/10 |
| Intelligence | | 5/10 |
| Teamwork | | 8/10 |
| Silence | | 10/10 |
---
Jirobi Brackston
Name
Jirobi Brackston
Alias
Shady Host

Characteristics

Race
Human
Birthdate
February 17th
Age
32
Gender
Male
Height
5' 10"
Weight
140lbs
Eyes
Black
Hair
Brown
Blood Type
B+

Professional Status

Affiliation
Cronus
Previous Affiliation
N/A
Occupation
Entertainer
Host
Impure Noble
Team
Brackston and Co.
Partner
TBA
Previous Partner
TBA
Base of Operation
Hostels and Taverns

Personal Status

Marital Status
Single (Unreliable, player and cheat)
Relatives
Mother and Father
Education
Noble Tutoring
Buisness Strategics
Brief Military Training
Status
Active, Alive

Jibori Brackston (AKA: the Shady Host) is the proprietor and owner of Brackston and Co. a leading hand in the everyday entertainments of the lower and middle class man. Born to an impure noble family, Jirobi has taken up his family's rundown business and gone with the flow, taking charge of the small entertainment industry. Staging his company in the outer three walls of Cronus, Jirobi has kept the military and civilians both happy with his selection of hostels, gambling halls, bars; along with some illegal under the table operations that have been overlooked due to bribery.
Cunning and mischievous, Jirobi uses his stature and position as an impure noble to gain leverage outside of the entertainment field, particularly the Military and other influential figures. While no proof can be warranted or found, there have been multiple cases brought up by the Military that accuse Jirobi of several class-A felonies; unsubstantiated, they become cold cases. Popular with the civilians and impure nobles, even the lower-grade Military have taken a liking to the man, drawn to his charisma and natural wit.
Appearance
Edit
Personality
Edit
Background
Edit
Jirobi's Statistics:
| | | |
| --- | --- | --- |
| Battle Skill | | 1/10 |
| Agility | | 1/10 |
| Strategy | | 9/10 |
| Intelligence | | 9/10 |
| Teamwork | | 7/10 |
| Sleazy | | 10/10 |